Mad hatter deli, mad hatter burlington, Madhatter deli, madhatter burlington, Best Burlington Deli, sandwiches burlington, deli burlington, bank street deli, downtown burlington, carryout burlington, sandwich shop burlington, best deli burlington.

Sandwiches

Served on White, Wheat, Rye, Oat, Pumpernickel, French Bread, or Bagel

with choice of Lettuce, Tomato, Mayo or Mustard and a pickle spear.

Subs

A meal in itself! Served on a Sub Roll or French Bread with choice

of oil, mayo or mustard, lettuce, tomato, onions, peppers and cheese.

Order a Sandwich, Small Sub, or Large Sub from our broad list of selections including:

All our meats are available by the portion, or pound, just ask!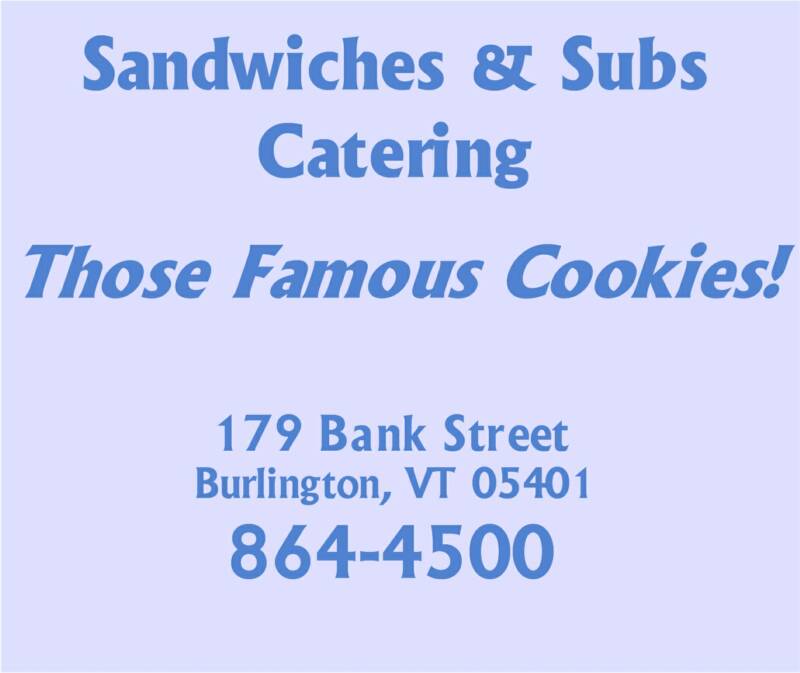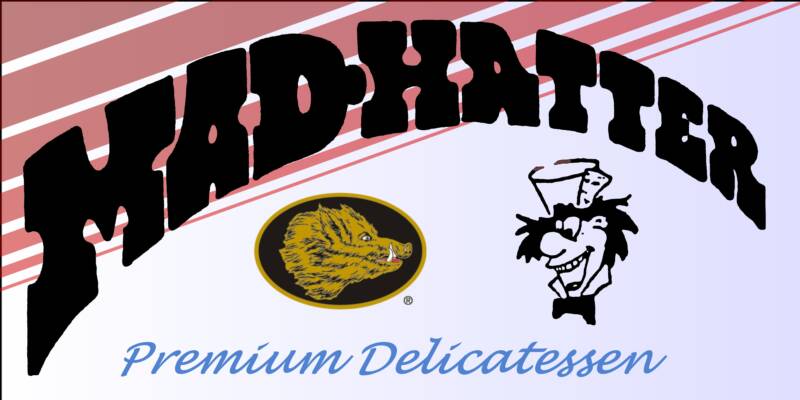 Salads

Fresh ice cold crispy lettuce, greens and select vegetables served with croutons and your choice of dressing: Hidden Valley Ranch, Bleu Cheese, French, 1000 Island, oil & Vinegar, Fat Free Raspberry Vinegrette, Pepper Parm, 2 types of Italian, Light Ranch, and Fat-Free Tomato French!

The Famous Chef - Ham, Turkey & Cheese or Turkey & Cheese with all of the above. Incredible!

The Garden Salad - Everything above except the meat & Cheese

We don't like lines either! For faster service,  call in advance

and we can usually have your order ready for piclup in 15 minutes!

864-4500

We Deliver - Call For Details

Large Orders (really big!) should be called in a day in advance. All delivery orders need to be called in by 10:00 am for same day service

Serving Burlington for over 26 years! Now under new management. Stop in and introduce yourself to Tom!

Ask about our daily sandwich specials that include Soda, Chips and a Famous Cookie, or our salad specials that include a Soda and a Famous Cookie.